Maria Motruk
Maria Motruk
Birth

July 1, 1916July 1, 1916 Gregorian
June 18, 1916 Julian
Sivan 30, 5676 Hebrew , Ukraine

Death

February 6, 1984February 6, 1984 Gregorian
January 24, 1984 Julian
Adar 3, 5744 Hebrew Moscow, Russia

Age

Partners

Fyodor Khitruk

Children

Andrei Khitruk

Occupation types

Artistic

Artistic activity –

activity related to art.

This type of activity includes following professions:

painter,
poet,
composer,
writer, etc.

Comments

Имя отца Леонид.В 1931 г. семья переезжает в Москву. Мечтая стать актрисой, она в 1936 г. поступает в театральную студию под руководством Сандро Ахметели. В 1937 г., после ареста Ахметели и закрытия студии, Мария Леонидовна приходит на недавно открытую киностудию <Союзмультфильм>, сначала в цех раскраски фаз, затем работает в качестве художника-фазовщика, а позднее становится художником-аниматором. В 1940 г. выходит замуж за Федора Хитрука, с которым связана её дальнейшая творческая жизнь. В период между 1940 и 1961 годом М. Л. Мотрук принимает участие в создании мультфильмов у таких выдающихся мастеров отечественной анимации, как И. Иванов-Вано, Л. Атаманов, сестры В. и З. Брумберг, М. Цехановский и другие. С 1961 г., с приходом Ф. Хитрука в режиссуру, М. Л. Мотрук становится его постоянным сотрудником в качестве художника-аниматора и ассистента режиссера. По её сценарию Ф. Хитрук поставил в 1976 году фильм "Дарю тебе звезду" (премия за лучший мультфильм на кинофестивале в Каннах).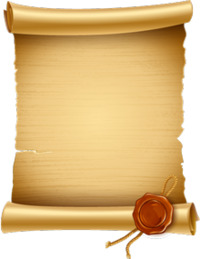 Motruk
Family tree
Maria Motruk
(July 1, 1916July 1, 1916 Gregorian
June 18, 1916 Julian
Sivan 30, 5676 Hebrew, Умань - February 6, 1984February 6, 1984 Gregorian
January 24, 1984 Julian
Adar 3, 5744 Hebrew, Moscow)
(May 1, 1917May 1, 1917 Gregorian
April 18, 1917 Julian
Iyar 9, 5677 Hebrew, Tver - December 3, 2012December 3, 2012 Gregorian
November 20, 2012 Julian
Kislev 19, 5773 Hebrew, Moscow)

(August 14, 1944August 14, 1944 Gregorian
August 1, 1944 Julian
Av 25, 5704 Hebrew, Moscow - )

This information was published by the user

Itzhak Fouxon
. The administration of the site is not responsible for the content of this information. If you have any questions, please
contact author
. In cases of dispute, please
contact us
.