Menahem Mendel Frankfurter
Menahem Mendel Frankfurter
Birth

17421742 Gregorian
1741 Julian
5502 Hebrew Hamburg, Germany

Death

18231823 Gregorian
1822 Julian
5583 Hebrew

Age

Parents

Partners

Children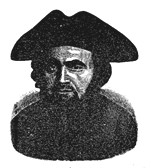 Is founder of family

Living places

Comments

Раввин Альтоны. Был учеником рава Эльбошеца. the most resolute individual in the establishment of the Israelitische Armenschule der Talmud Tora (Israelite Talmud Torah Charity School). Born in Hamburg, he later became a teacher and businessman in Frankfuth am Main and Berlin. In Berlin he became acquainted with Moses Mendelssohn and held him in veneration. Frankfurter was a member of the board of the Altona Jewish Community and a member of the committee for the teaching of boys of poor parents. Later he became the chairman of the Altona rabbinical court, without accepting the title or pay of a rabbi, although he was not a paticularly wealthy man. In 1804 Frankfurter's endeavours succeeded in arousing interest in an independent charity school with a close connection to the Altona Community. The school was established in the house, that in 1900 was made No. 122 in the former Elbstraße, and which still stood at the turn of this century, although it was sold in 1857 for businesses and flats, with a prayer hall in one of the rooms. It had three storeys with five windows above the ground floor, and an attic room. A room functioned as office and meeting room where parents and teachers met. Board resolutions were valid only when made here. Pupils were able to take breaks in the spacious yard at the rear. Teachers had to remain the entire day in the school building. The pupils were allowed to leave the school premises for an hour at lunchtime. Evening lessons took place with light from candles or oil. School was also held on Sabbath and festivals. It can be assumed that on certain days of the year afternoons were free. There was never a whole day in the year completely free from school. Today a school building, the Schule Jan-Valkenburg-Straße, again occupies this site at No. 11 Jan-Valkenburg-Straße.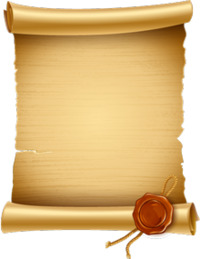 Frankfurter
This information was published by the user
Benjamen Kretz
. The administration of the site is not responsible for the content of this information. If you have any questions, please
contact author
. In cases of dispute, please
contact us
.